Products from Moncler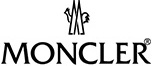 French label Moncler became known as a manufacturer of coated down jackets and gilets and has its origins in the manufacture of sleeping bags, rain jackets and tents. Founded in 1952 in Monestier-de-Clermont, a small village in the French Alps near Grenoble, the location quickly extended beyond the Italian border and benefits from fashionable influences. The company started by making practical jackets for local workers. The combination of technical and functional knowledge and the typical quilted design of their down jackets and coats is what makes Moncler fashion unique to this day.
No results were found for the filter!