Store unger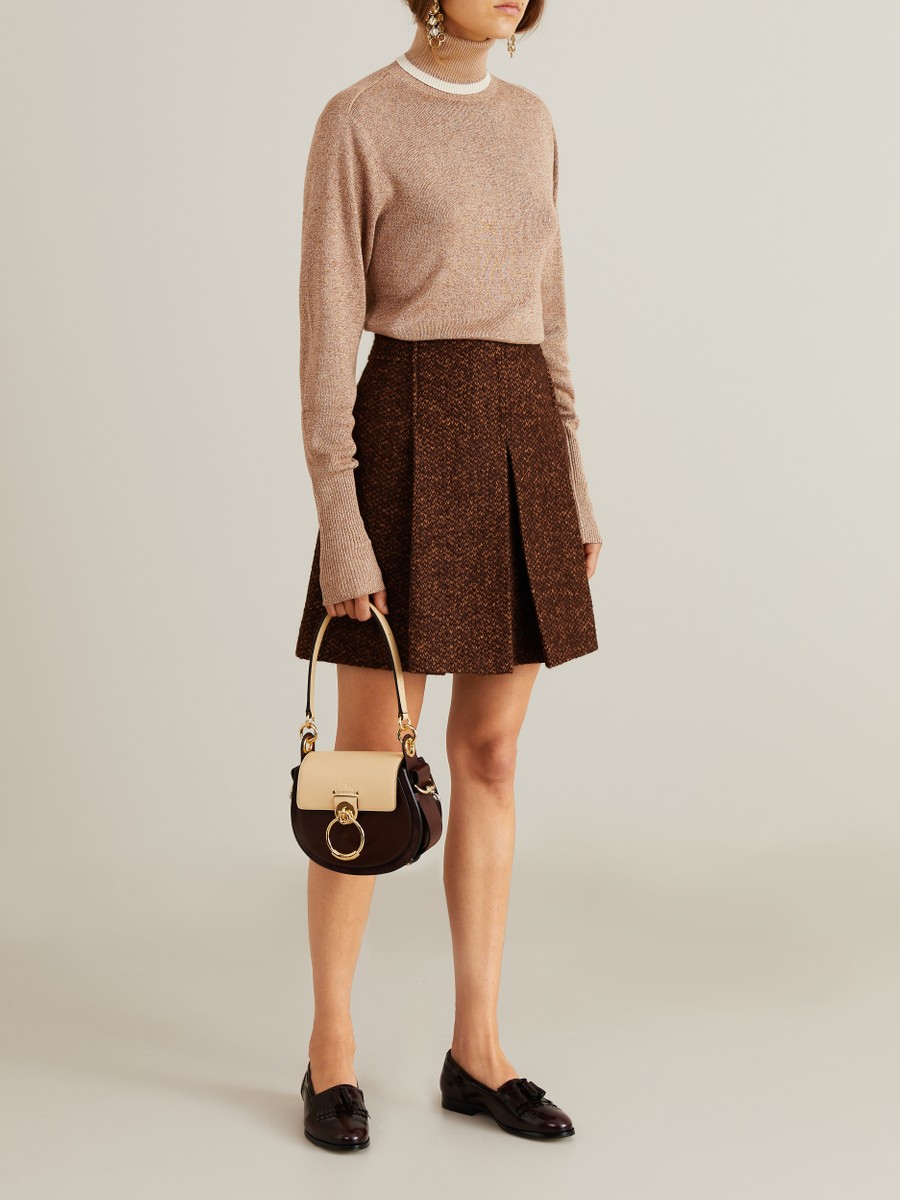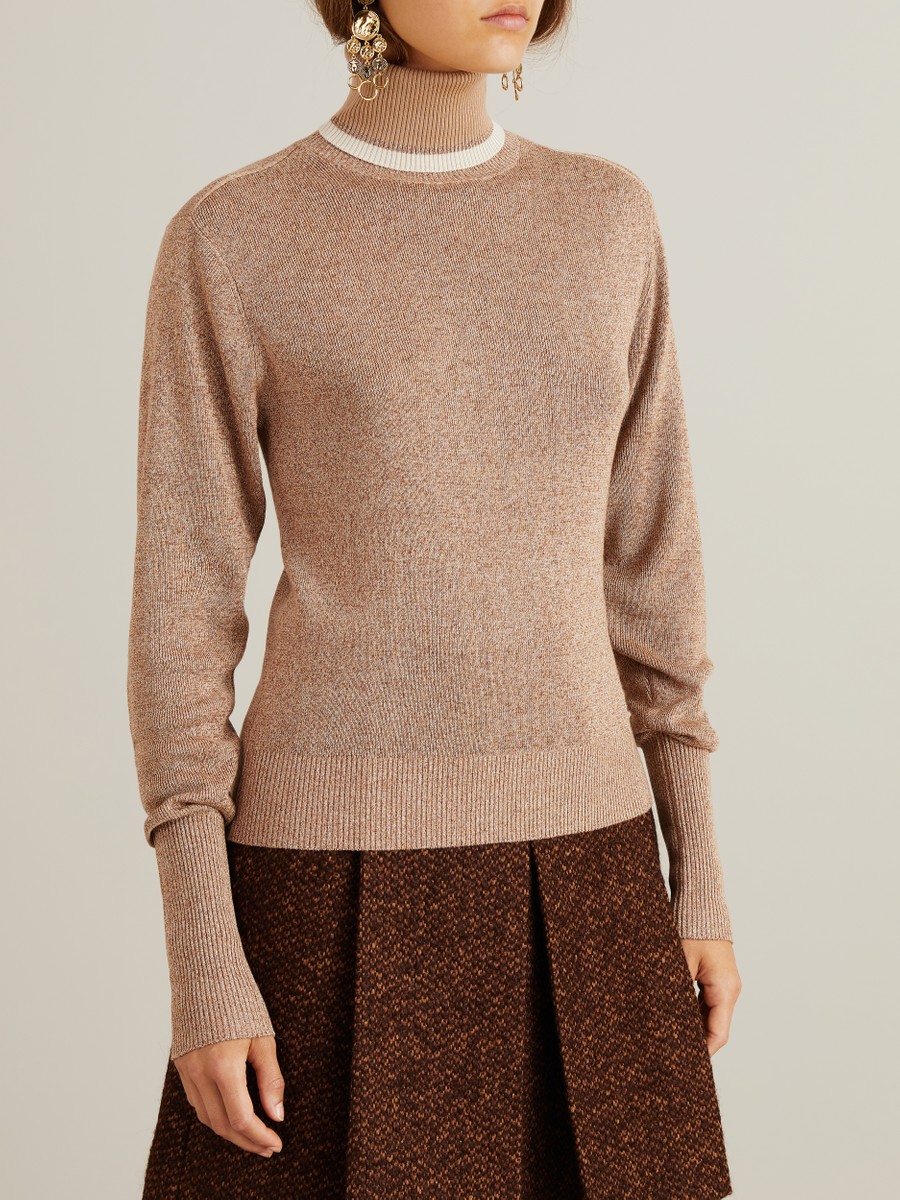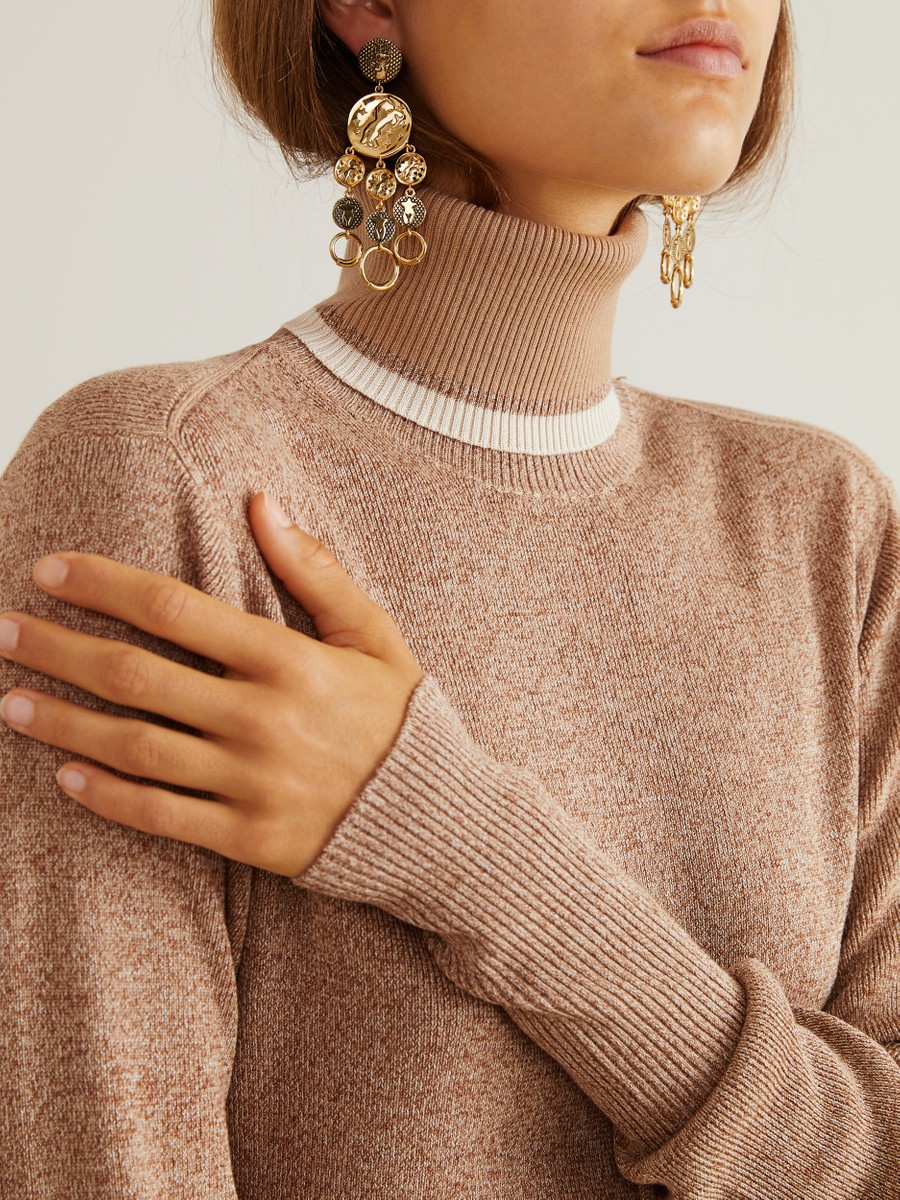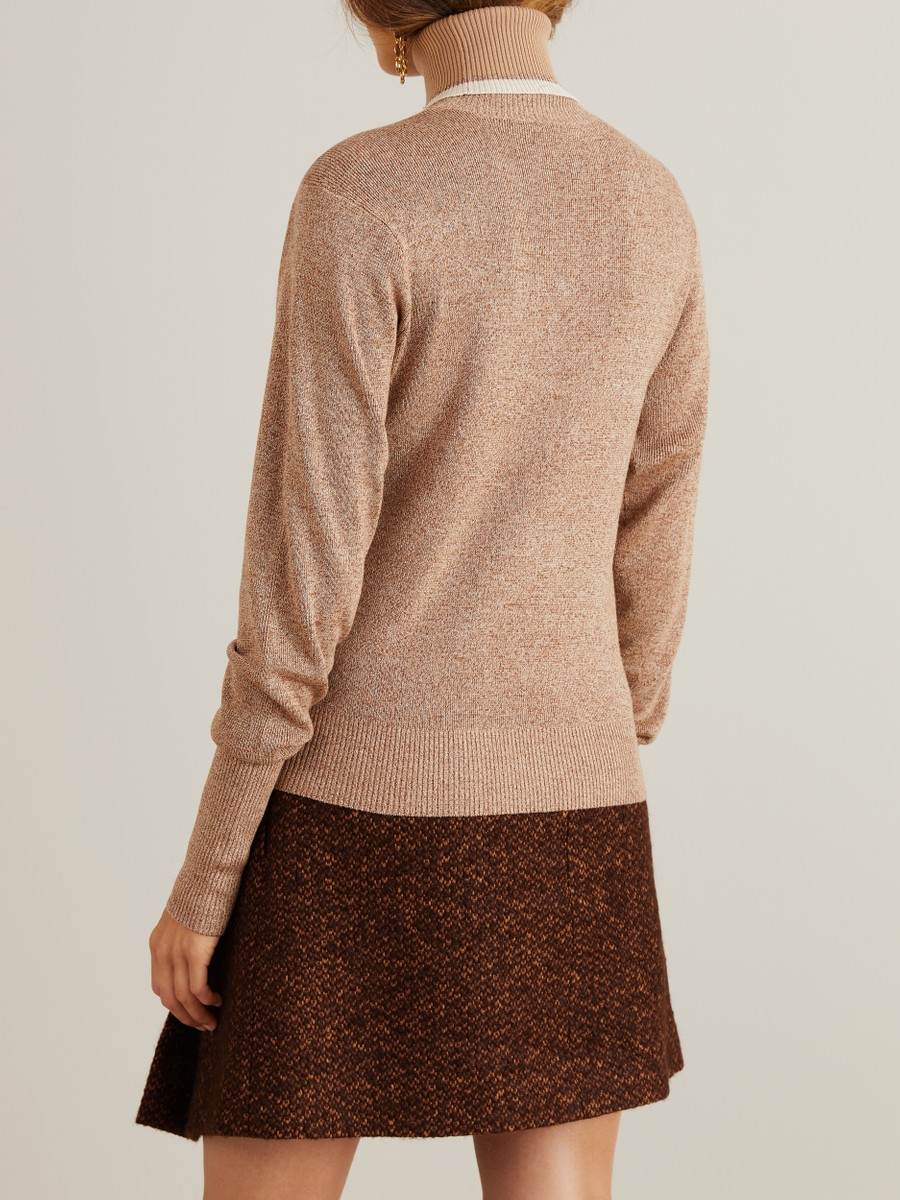 Wool-silk turtleneck sweater Beige
Order number: 2100005365437
Description
This beige turtleneck sweater by Chloé is made of a wool-silk blend. The straight fit and fine material give this design timeless elegance.
- Beige turtleneck sweater
- Straight silhouette
- Ribbed-knit cuffs
Sizes & Fit
The model is 179 cm tall and wears size S.

Measures of size S:
- Total length: ca. 62 cm
- Bust: ca. 40 cm
- Hem: ca. 36 cm
Fits true to size
Material & Care
Material:
- Light material
- Elastic material
Material composition:
Outer material:
- 52% Wool
- 48% Silk



Collar:
- 74% Wool
- 26% Silk


Cuff:
- 48% Wool
- 46% Silk
- 5% Polyamide
- 1% Elastane




Care Instructions:
Questions?
Don't hesitate to contact us!
+49 (0)40 600 885 0 Mon.- Fri. 9:00 - 19:00, Sat. 10:00 - 19:00
Designers
Chloé
Celebrated by style icons such as Grace Kelly, Maria Callas and Natalie Portman since 1952, the luxurious Chloé label continues to captivate with feminine silhouettes and romantic subtlety. The aesthetic rock influence enhances the essence of strength and feminine confidence.
As one of the first fashion houses offering prêt-à-porter collections, the innovative Chloé label continues to keep its finger on the pulse of time without sacrificing quality or timelessness. Shoes, clothing and bags such as the 'Faye', 'Drew' and 'Marcie' models have long been hailed as true classics.