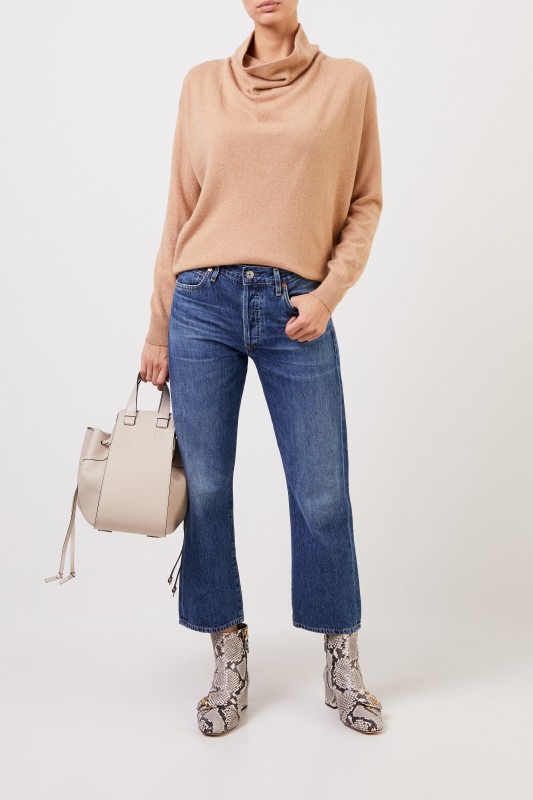 Store unger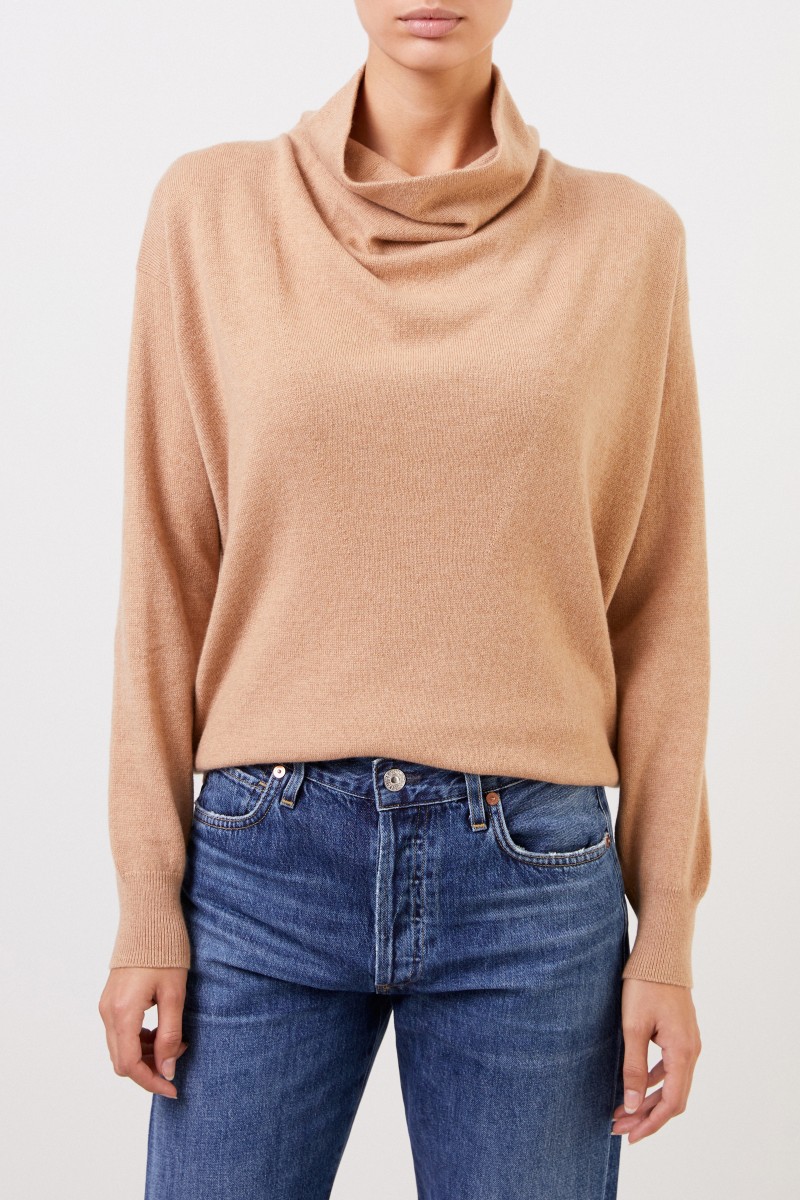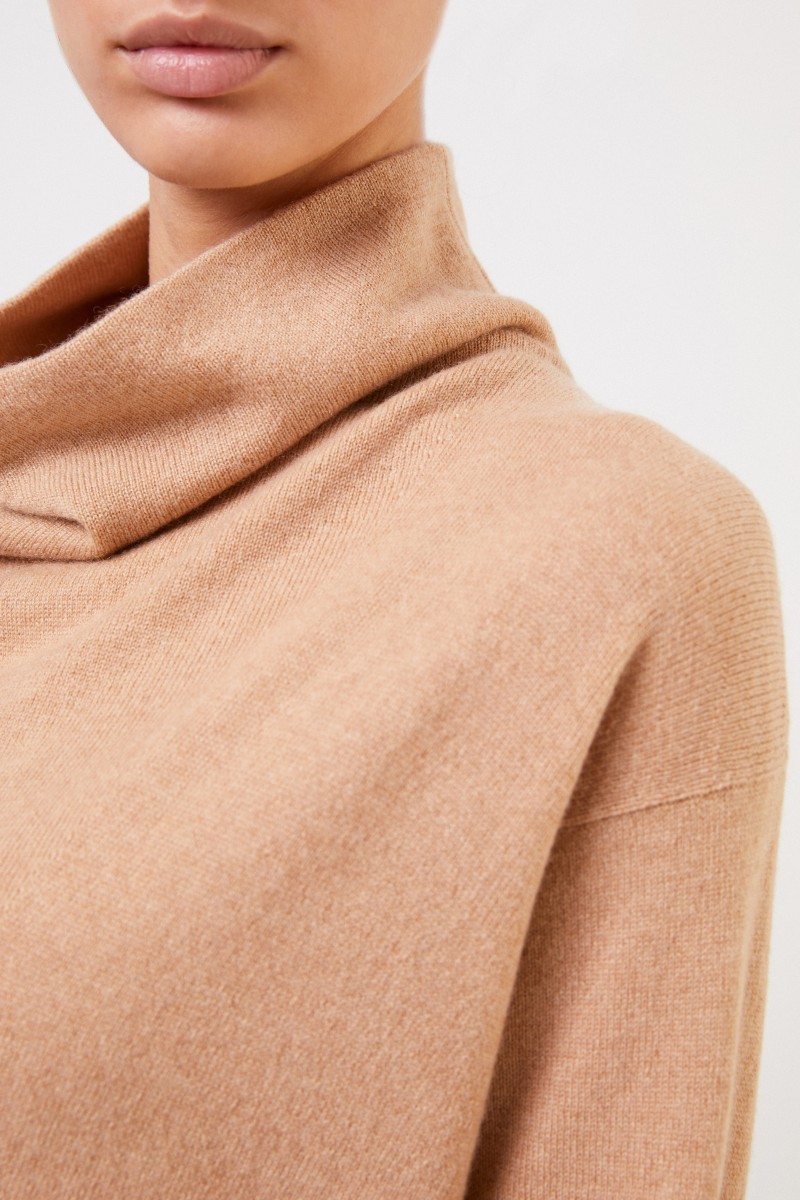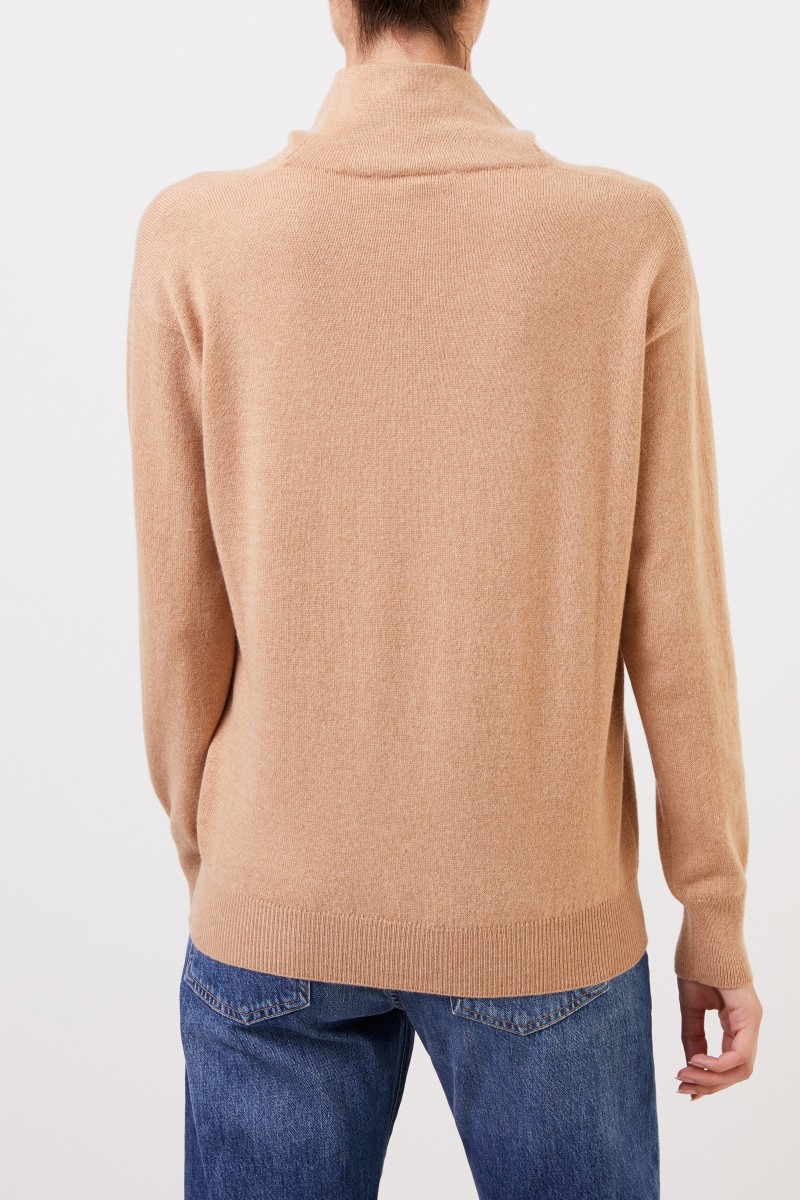 Pull Cachemire Chameau
Order number: 400003191_S
Description
- Camel sweater
- Waterfall collar
- Long sleeves
- Loose silhouette
- Ends at hip height

Material:
- 100% Cashmere

Size of model: 176 cm









Questions?
Don't hesitate to contact us!
+49 (0)40 600 885 0 Mon.- Fri. 9:00 - 19:00, Sat. 10:00 - 19:00
Designers
Agnona
Combining timelessly minimalist classics with the best quality materials from around the world – that is the mission Italian designer Francesco Ilorini Mo set himself when he founded the Agnona label in 1953. Inspired by his many travels that are reflected in his successful designs, it is hardly surprising that he soon became known as the 'Marco Polo of fashion'. Having successfully designed for the giants of the fashion world such as Dior, Yves Saint Laurent and Valentino, the label has come into its own, producing timeless elegance instead of short-lived trends. The finest wool, alpaca or cashmere knitwear, trousers with a feminine cut and linear style parkas from Agnona today more than ever stand for quality and class within the fashion industry. To date, the exclusive brand is only available in selected stores worldwide.