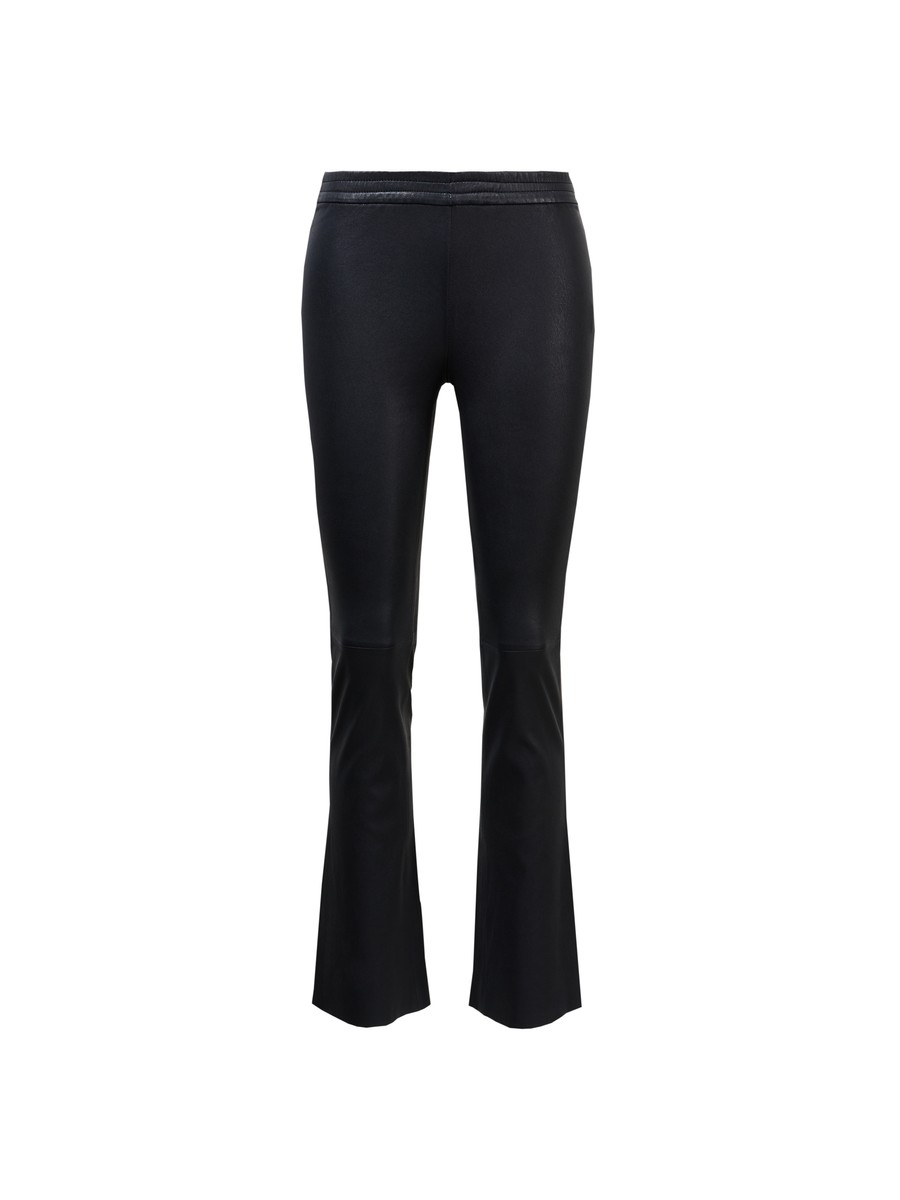 Store unger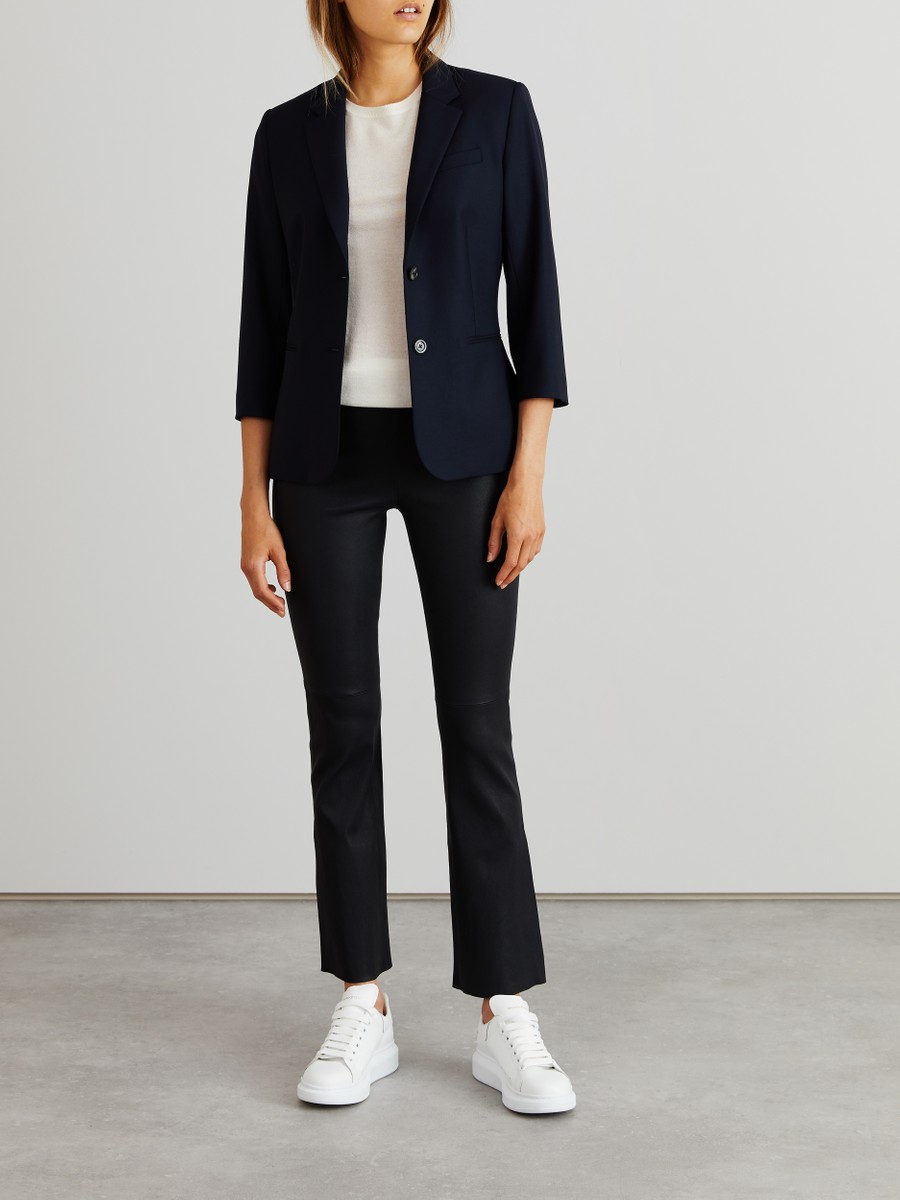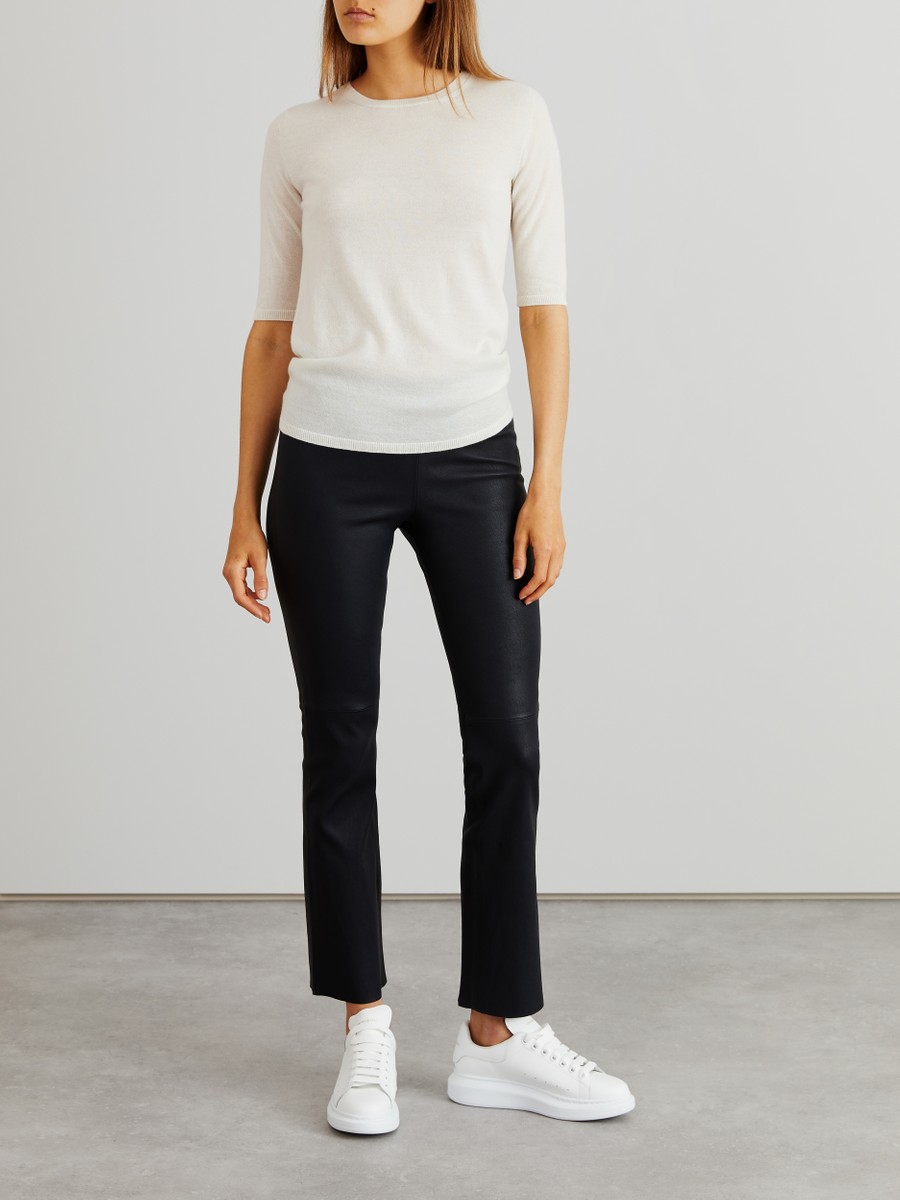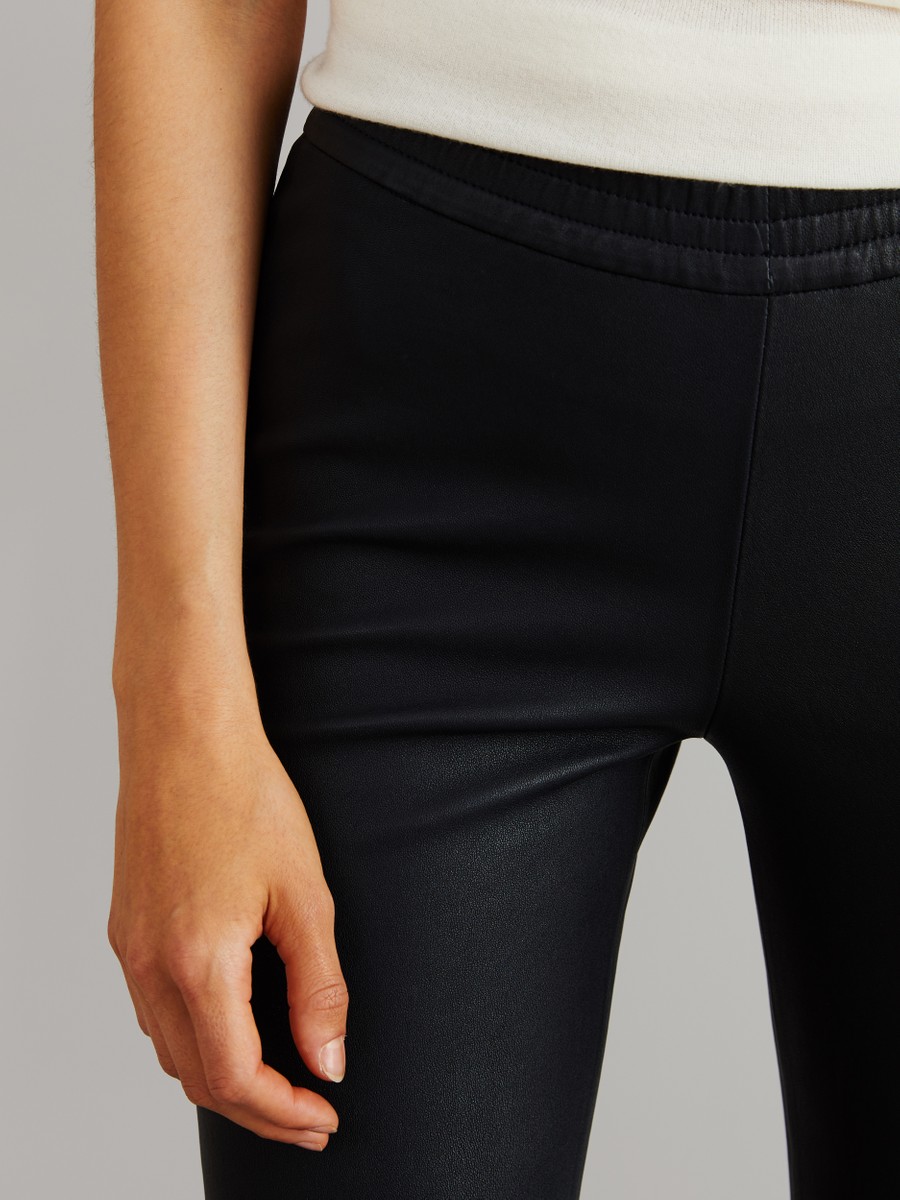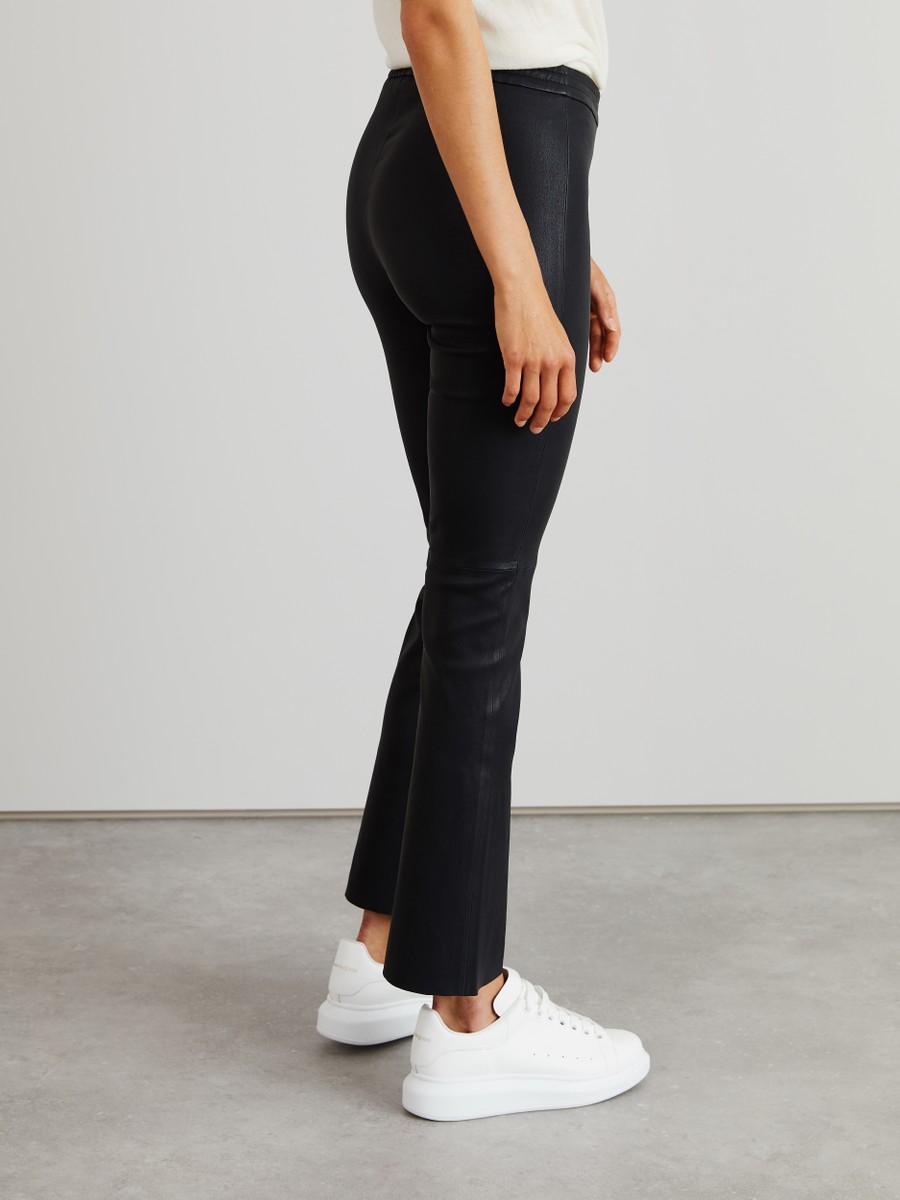 Flared leather pants 'Pabla' Dark Blue
Order number: 2100005418607
Description
These special dark blue 'Pabla' pants by Iris von Arnim are made from extremely soft lamb leather. The flared leg and elastic waistband promise a comfortable fit.
- Dark blue lamb leather pants
- Flared legs
Sizes & Fit
The model is 179 cm and wears size 34
Dimensions of size 34:
- Total length: ca. 99,5 cm
- Inside leg length: ca. 75 cm
- Waist size: ca. 48 cm
- Leg width: ca.42 cm
Fits true to the size
Material & Care
Material:
- Lightweight material
- Elastic material
Material composition:
- 100% lamb leather



Care Instructions:
Questions?
Don't hesitate to contact us!
+49 (0)40 600 885 0 Mon.- Fri. 9:00 - 19:00, Sat. 10:00 - 19:00
Designers
Iris von Arnim
Exclusiveness, luxury and consistency have been the trademark of the family-run business of Iris von Arnim for the past 40 years. Inspired by strong personalities, curiosity and a zest for life, the experienced company continues to create constantly new, fashionable interpretations, having its finger on the pulse of time without getting carried away by short-lived trends or losing its timeless appeal. Merging tradition and craftsmanship, Iris von Arnim pursues an uncompromising demand for quality and, in its own unique way, has a flair for using high-quality cashmere to its best effect like no other label. Cable stitch, rib knit and an eagerness to try new things consistently inform new collections with their unconventional and innovative approach that inspires female customers worldwide to emphasise their femininity in a very special way.